In her own words
Cristina Gil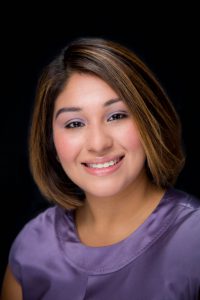 I am the youngest of four children and have been fortunate to live the American Dream as the first in my family to graduate from high school, earn a bachelor's degree, and now pursue a law degree. My eldest sister dropped out of high school during her senior year, feeling compelled to care for me and my brothers while my parents worked. My brothers dropped out of high school and went on to join a gang to acquire protection and a sense of belonging in the predominantly Mexican immigrant, working class neighborhood on the Southside of Chicago, which at the time was engulfed by failing public schools and plagued by gang violence.
As a first-generation college graduate, I can attest that the ability to pursue higher education is a privilege and a life-changing opportunity. My mother's education ended after the sixth grade. My father can barely read or write. He had to drop out of school in the fourth grade.
It's my family's immigrant experience that drives my passion, commitment, and desire to become an immigration lawyer. In addition to providing quality, effective, and compassionate legal representation, I seek to engage in litigation and advocacy to reform immigration laws and policies that have become increasingly restrictive and punitive.