2022 Scholarship Cycle
Shattering Glass Ceilings Scholarship is pleased to announce the winners of our 2022 scholarships. We awarded scholarships to 10 women who are all first-generation college students and are between the ages of 18 and 28 years old. Of these women, 60% live in economically distressed areas and 50% have immigrated to America. Each recipient received up to $1000 in scholarship aid, which was sent directly to the institution of higher learning to offset loans or direct tuition payments made by the student.
Samantha Gil Osorno was selected to be the recipient of our second annual Shattering Glass Ceilings Scholarship award made in honor of Dr. Tonya Gscheidle Henderson. Dr. Henderson graduated from Colgate University in 1998 and died last year after a long battle with cancer. Like Samantha, Dr. Henderson was the first person in her family to graduate from college. She was a community builder and created lasting friendships in every corner of her campus life. She had grit and determination, and after graduating from Colgate, she went on to earn a PhD in Psychology. Shortly before her death, she won School Psychologist of the Year for the state of Oklahoma. We wish Samantha and all our scholarship recipients the best as they work toward their goals.
Shattering Glass Ceilings Scholarship's 2022 Recipients
Frida Andrade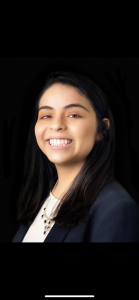 Age: 21
Where Frida grew up: Kansas
Where Frida now lives: Olathe, KS
Frida's college and academic year: University of Kansas, Junior
Area of Study: Finance
Why Frida is pursuing a post-secondary education: "I am pursuing a post-secondary education, so that I can become a financial advisor and teach others financial literacy."
Read more about Frida
Keera Ball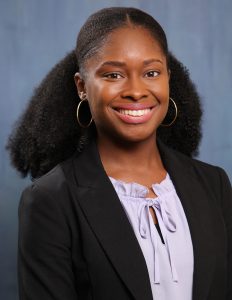 Age: 27
Where Keera grew up: Rex, Georgia
Where Keera now lives: Athens, Georgia
Keera's college and academic year: University of Georgia School of Law, First-Year Law Student
Area of Study: Law
Why Keera is pursuing a post-secondary education: "I am pursuing a post-secondary education because I want to take advantage of the opportunities my family did not have. I also want the children I mentor to know they can be successful regardless of their socioeconomic background or family history."
Read more about Keera
Kelsey Beausoleil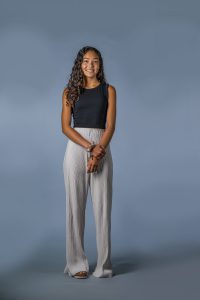 Age: 21
Where Kelsey grew up: Groton, MA
Where Kelsey now lives: Groton, MA/Hamilton, NY
Kelsey's college and academic year: Colgate University, Senior 
Area of Study: Biology, double minor in Anthropology & Global, Public, & Environmental Health
Why Kelsey is pursuing a post-secondary education: "I plan to use my degree to pursue a career in healthcare to reduce disparities in the quality of care received and increase access to modes of care for disadvantaged groups, which are disproportionately POC and single mothers."
Read more about Kelsey
Violet Garner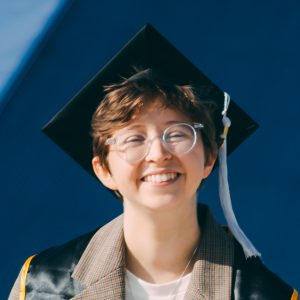 Age: 21 
Where Violet grew up: Santa Clarita, California
Where Violet now lives: Pittsburgh, Pennsylvania
Violet's college and academic year: Carnegie Mellon University, First Year Master's Student
Area of Study: Entertainment Industry Management
Why Violet is pursuing a post-secondary education: "While aiming to increase Indigenous representation in entertainment both on- and off-screen, pursuing a post-secondary education assists me in tackling this goal from an executive level. Thus, with my education, I aim driven to attain a position in which I can contribute to getting more diverse media developed and released, further establishing inclusivity." 
Read more about Violet
Samantha Gil Osorno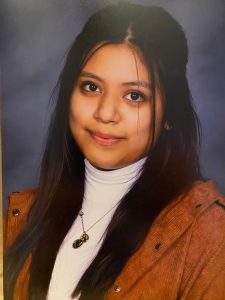 Age: 19
Where Samantha grew up: Cecil, Pennsylvania
Where Samantha now lives: Kent, Ohio
Samantha's college and academic year: Aeronautics and Engineering, with a concentration of Professional pilot, Freshman
Why Samantha is pursuing a post-secondary education: "I am pursuing a post-secondary education to follow my dreams and to help my parents achieve their dreams as well."
Read more about Samantha
Alichiere Kemp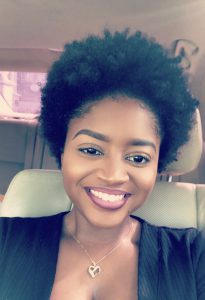 Age: 26
Where Alichiere grew up: Freeport, Grand Bahama, The Bahamas
Where Alichiere now lives: Pensacola, Florida
Alichiere's college and academic year: University of West Florida, Senior
Area of Study: Clinical Lab Science
Why Alichiere is pursuing a post-secondary education: "It was always a passion of mine to have a rewarding and fulfilling career that I, as well as my parents and future children, can one day be proud of. I love helping others and have grown to have a strong desire for working in the lab, hence my career choice, Clinical Laboratory Scientist. Clinical Laboratory Scientists are behind-the-scenes heroes that play a crucial role in identifying and treating cancer, heart disease, diabetes, and other medical conditions and most importantly saving lives. In the Bahamas, my hometown, waiting for lab results can take a number of days, sometimes months. My post-secondary education pursuit is to aid in saving lives in my country and becoming the best CLS there is."
Read more about Alichiere
Yaa Kornne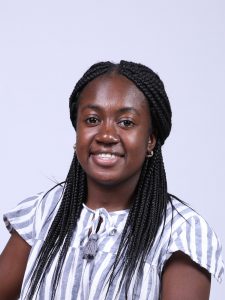 Age: 19
Where Yaa grew up: Rochester, NY
Where Yaa now lives: Rochester, NY
Yaa's college and academic year: University of Pittsburgh, Sophomore
Area of study: Rehabilitation Science, Community Health Assessment
Why Yaa is pursuing a post-secondary education: "I am pursuing a post-secondary education to explore my interests in the interdisciplinary field of healthcare that deals with rehabilitation, therapy, community health, and technology. During this journey I plan on achieving my goal of becoming an occupational therapist, making my family proud, and becoming our first college graduate."
Read more about Yaa
Haleena Phillips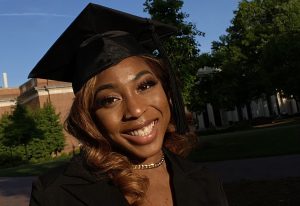 Age: 23
Where Haleena grew up: Miramar, Florida/Trinidad and Tobago
Where Haleena now lives: Pittsburgh, Pennsylvania
Haleena's college and academic year: Carnegie Mellon University, First Year Master's Program, Heinz College
Area of Study: Health Policy
Why Haleena is pursuing a post-secondary education: "I am pursuing a postsecondary education to become equipped with the necessary hard and soft skills to excel in my field of study. I believe it is important to be a part of the change you want to see in the world and by obtaining an advanced degree, I can be a qualified representative of my community."
Read more about Haleena
Kateryna Shapovalenko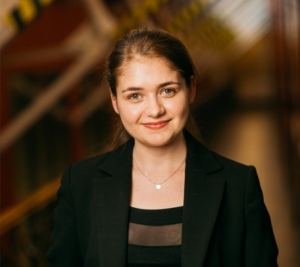 Age: 24
Where Kateryna grew up: Chernihiv region, Ukraine
Where Kateryna now lives: Pittsburgh, Pennsylvania
Kateryna's college and academic year: Carnegie Mellon University, First Year Master's Program
Area of Study: Public Policy and Management – Data Analytics
Why Kateryna is pursuing a post-secondary education: "I joined the world's top-3 public policy/data science program to upgrade my skills thus better contributing to Ukraine's long-term economic prosperity."
Read more about Kateryna
Ava Taube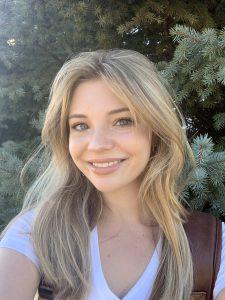 Age: 19
Where Ava grew up: Pinckney, Michigan
Where Ava now lives: East Lansing, Michigan
Ava's college and academic year: Michigan State University, Sophomore
Area of Study: Psychology
Why Ava is pursuing a post-secondary education: "I am pursuing a post-secondary education because I want to put a degree to good use in the field of psychology and be able to help people improve their lives every single day."
Read more about Ava