2021 Scholarship Cycle
Shattering Glass Ceilings Scholarship is pleased to announce the winners of our 2021 scholarships. We awarded scholarships to 11 women who are all first-generation college students. Of these women, 82% live in economically distressed areas and 46% have immigrated to America. Each recipient received up to $1000 in scholarship aid, which was sent directly to the institution of higher learning to offset loans or direct tuition payments made by the student.
Lara Shqair received a Shattering Glass Ceilings Scholarship in honor of Dr. Tonya Gscheidle Henderson. Dr. Henderson graduated from Colgate University in 1998 and died this year after a long battle with cancer. Kerosene Lamp Foundation donated $1000 to the Shattering Glass Ceilings Scholarship Fund in honor of her. Like Lara, Dr. Henderson was the first person in her family to graduate from college. She was a community builder and created lasting friendships in every corner of her campus life. She had grit and determination, and after graduating from Colgate, she went on to earn a PhD in Psychology. In fact, she recently won School Psychologist of the Year for the state of Oklahoma. Our selection committee was drawn to Lara's application for many reasons, but in particular, she mentioned wanting to be a "compassionate physician." As noted by one of Tonya's closest friends, "Compassionate physicians are who helped Tonya stay with us for so long." We wish Lara and all our scholarship recipients the best as they work toward their goals.
Shattering Glass Ceilings Scholarship's 2021 Recipients
Veronica Avalos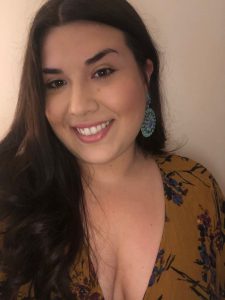 Age: 28
Where Veronica grew up: Pacoima, CA
Where Veronica now lives: Pacoima, CA
Veronica's college and academic year: University of Massachusetts-Brandman University, First Year, Master's Degree
Area of Study: Master's in Social Work
Why Veronica is pursuing a post-secondary education: "My goal is to uplift my community, I still live here and I see the need that there is within my community. With my MSW, this will give me the ability to see the change that is needed within my community."
Read more about Veronica
Brissa Gaona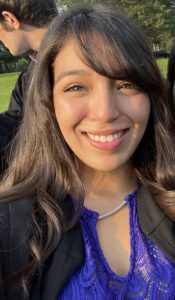 Age: 21
Where Brissa grew up: Houston, TX
Where Brissa now lives: Hamilton, NY
Brissa's college and academic year: Colgate University, Senior
Area of Study: Molecular Biology (Major), English (Minor)
Why Brissa is pursuing a post-secondary education: "As a first-generation student, I recognize that I am not only the fruit of my labor but also the result of a community that encouraged and pushed me to take steps I always feared making. Pursuing a post-secondary education thus enables me to give back to the people who helped me be where I am. Everything I do is in gratitude for them. It is also my hope that I can one day encourage others like myself to chase the dreams they are capable of achieving."
Read more about Brissa
Blessing Johnson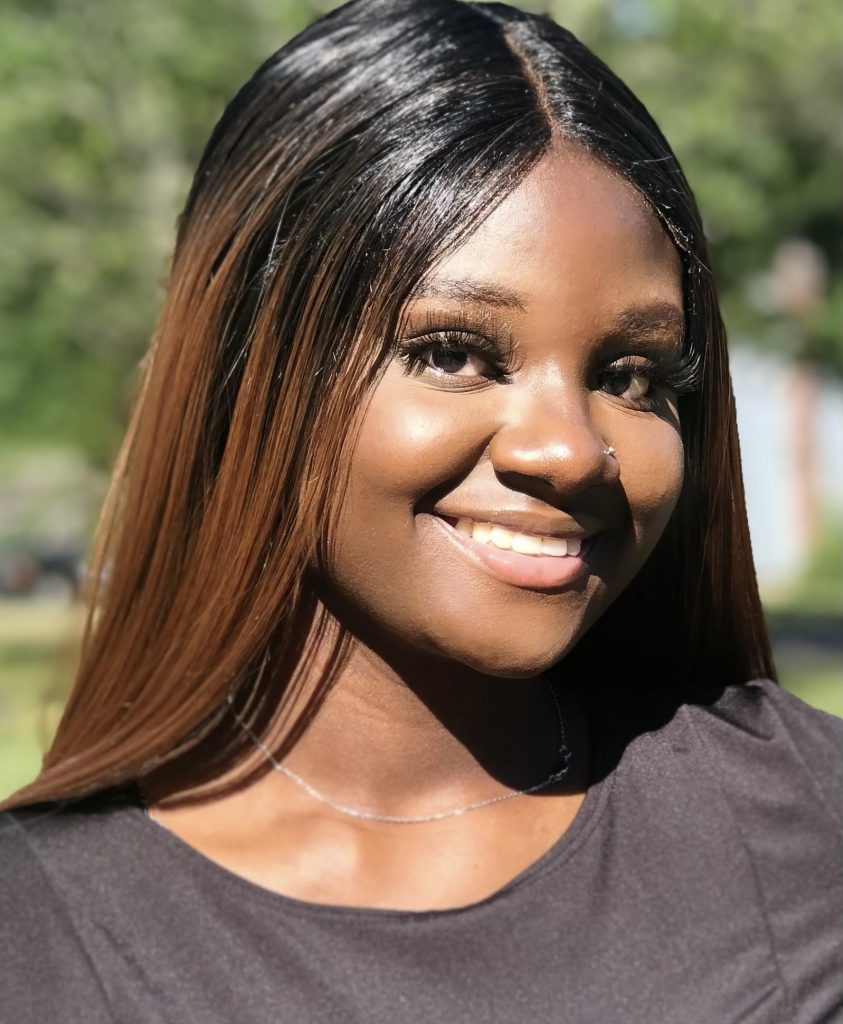 Age: 21
Where Blessing grew up: Born in Ivory Coast, West Africa; Grew up in Middletown, Connecticut
Where Blessing now lives: Middletown, Connecticut
Blessing's college and academic year: University of Connecticut, Junior 
Area of Study: Human Development and Family Science
Why Blessing is pursuing a post-secondary education: "I want to be an example to my younger siblings and show them that they too can achieve anything. In addition, I want to honor my mother for all the sacrifices she made to bring me this far. Also, I know that having an education will greatly benefit my future, and I want to take advantage of this opportunity I've been fortunately given: a chance to pursue my education without uncertainty."
Read more about Blessing
Giselle Magdaleno Leal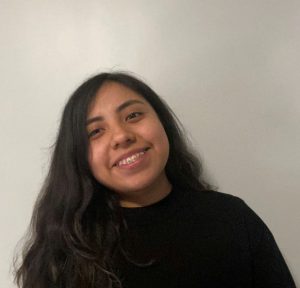 Age: 19 
Where Giselle grew up: Detroit, Michigan
Where Giselle now lives: Detroit, Michigan
Giselle's college and academic year: Michigan State University, Sophomore
Area of Study: Business Accounting
Why Giselle is pursuing a post-secondary education: "Pursuing a post-secondary education would help my family. I am the first person in my family to go to college, and I defiantly want to be seen as a role model to continue school and be successful in life." 
Read more about Giselle
Alejandra Lopez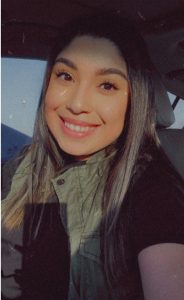 Age: 24
Where Alejandra grew up: Chicago, Illinois
Where Alejandra now lives: Loves Park, Illinois
Alejandra's college and academic year: Northern Illinois University, Senior 
Area of Study: Early Childhood Education
Why Alejandra is pursuing a post-secondary education: "Pursuing a post-secondary education has allowed me to develop myself, professionally and personally. I have been able to explore opportunities such as various career paths and personal growth. I fell in love with the education field and hope to teach the little ones how important school is. I do not want a job to get me by. I want a career that I will enjoy and help change children's lives."
Read more about Alejandra
Shantae McIntyre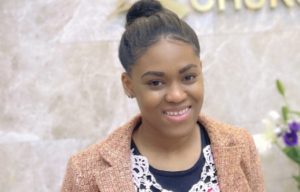 Age: 21
Where Shantae grew up: Jamaica
Where Shantae now lives: Bridgeport, Connecticut
Shantae's college and academic year: University of Connecticut, Senior
Area of Study: Biological Science
Why Shantae is pursuing a post-secondary education: "I am a senior majoring in Biology and minoring in Anthropology and Africana Studies with the goal to apply for veterinary school after graduation to combine interests in conservation and wildlife health. Ultimately, I hope to specialize in marine wildlife. I seek to also be a part of outreach and education for the youth, especially women and minorities, wishing to pursue a career in conservation."
Read more about Shantae
Melissa Millan Flores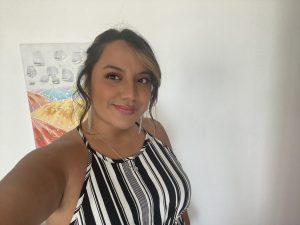 Age: 23
Where Melissa grew up: Marietta ,GA
Where Melissa now lives: Sandy Springs ,GA
Melissa's college and academic year: Georgia Highlands College
Area of study: Physiology
Why Melissa is pursuing a post-secondary education: "I am pursuing a higher education to provide profesional medical help to those whose path I cross!"
Read more about Melissa
Alice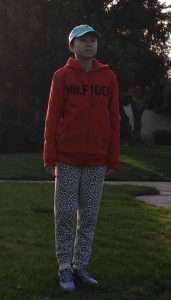 Age: 16
Where Alice grew up: Tucson, AZ
Where Alice now lives: Tucson, AZ
Alice's college and academic year: University of Arizona, Junior
Area of Study: Social and Behavioral Sciences
Why Alice is pursuing a post-secondary education: "I hope to pursue a career in immigration law to assist newcomers to start their lives in the United States. I see many immigrants in my community in need, yet I do not have the skills needed to help them gain legal status. Getting educated in the law is the first step I can take to positively impact the lives of immigrants."
Read more about Alice
Caroline Romero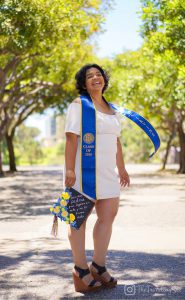 Age: 23
Where Caroline grew up: Anaheim, California
Where Caroline now lives: Anaheim, California
Caroline's college and academic year: California State University, Los Angeles, First Year Master's Program
Area of Study: Chicana/o Latina/o Studies, Master of Arts 
Why Caroline is pursuing a post-secondary education: "I am pursuing a post-secondary education in Chicana/o Latina/o Studies to research coalition building in our community. Specifically, looking at how race/ethnicity and social justice movements build solidarity between communities."
Read more about Caroline
Lupe Renteria Salome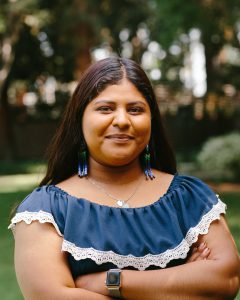 Age: 24
Where Lupe grew up: Originally from the lands of Acapulco Guerrero in Mexico, and raised in Kumeyaay Territory, known as City Heights, San Diego
Where Lupe now lives: Chumash Territory, known as Los Angeles, California
Lupe's college and academic year: First-year graduate student in Luskin School of Public Affairs at University of California Los Angeles
Area of Study: Masters in Urban and Regional Planning, concentration in Community and Economic Development
Why Lupe is pursuing a post-secondary education: "Receiving my Master's degree in Urban and Regional Planning can deepen my understanding of how I might advance equity and inclusion through urban policy development and implementation. I want to use the skills I learn to shorten the gap between systems, institutions, and communities and learn how to approach public involvement programs for disadvantaged communities that include health, wellness, and environmental justice elements."
Read more about Lupe
Lara Shqair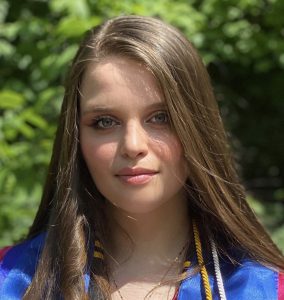 Age: 19
Where Lara grew up: Syracuse, New York and Palestine
Where Lara now lives: Syracuse, New York
Lara's college and academic year: Colgate University, Sophomore
Area of Study: Medicine and Women's Health Major: Molecular Biology and Sociology
Why Lara is pursuing a post-secondary education: "Growing up in low-income communities in Syracuse and Palestine, I have witnessed significant income-based health care discrepancies. It is through the most personal experiences of my life that I developed the sentiments I maintain now: healthcare is a human right. From high rates of hypertension among Palestinians to high rates of infectious disease occurrences in Syracuse, I have seen firsthand what some of the most dire needs of low-income communities are. Health is an interdisciplinary subject that requires the perspectives and experiences of everyone: from the most marginalized to the most privileged. My perspective as a Palestinian-American Muslim woman from an underrepresented background is needed in the conversation about global health care, just as the experirences of so many other minoritized individuals are needed. Having a post-secondary education will equip me with the tools and knowledge to not only transform my own life, but the lives of so many others who have been systematically disenfranchised. One day, I will become a compassionate physician and hope that my actions inspire others to chase after their dreams."
Read more about Lara