In her own words
Diana Dimas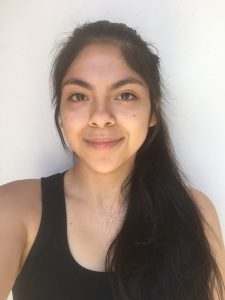 I will never forget the day, five years ago, I made a promise to my mom before going trick-or-treating one Halloween night. She wouldn't allow me to leave unless I promised her I would pursue a profession when I grew up. I later laughed at the promise because of the degree of the condition. But, as I sit in my classes at a university across the country from home, I know my responsibility as a woman to my community and as a daughter to my mom.
I want to obtain a higher education because I now acknowledge the importance of the promise I made to my mom. An immigrant from Mexico, my mom wasn't allowed to study past fourth grade, but still managed to raise three children by herself. My mom was forced to quit her dreams because they were 'impossible' for her economic situation. But most importantly, I want to show myself and the young girls who are looking within the glass ceiling that our possibilities only stop when we stop pursuing our dreams.
As a teacher in high school, I will encourage young women to believe in the opportunities they set for themselves if they continue to dream higher. Reaching the position of Board President of the Board of Education for LAUSD, I aim to dedicate money specifically to fund clubs that empower women to dream bigger. I want young women to know their capacity is limitless and that, through hard work, they can break any glass ceiling.