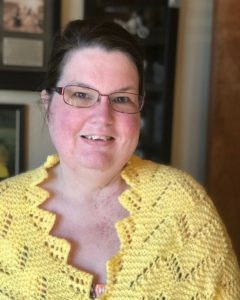 Dr. Tonya Gscheidle Henderson passed away at age 45 on August 25, 2021, from a cancer that was as rare as she. Tonya, originally from New York state, lived in Moore, Oklahoma and worked as a School Psychologist for Oklahoma City Public Schools for over 10 years.
Tonya loved school and after graduating from Newfield HS in Selden, NY in 1994, she went on to attend Colgate University in Hamilton, NY, where she earned a BA in Psychology with a minor in Education in 1998. She earned her PhD in School Psychology from the University of North Carolina at Chapel Hill in 2007.
Tonya was fascinated by the research and science behind learning and behavior. Prior to attending graduate school, she worked for the National Institutes of Mental Health in Bethesda, Maryland from 1998-2000, where she learned the art of assessment.
Tonya loved her job as a school psychologist and was driven by her desire to help students, parents, and teachers be successful in the school environment. She completed her Pre-doctoral Internship with Dallas Independent School District in 2005 and remained until 2009. Tonya then worked for Oklahoma City Public Schools (OKCPS) from 2009 until she passed away. Her area of specialty was autism, and she took pride in creating the first district-wide autism team when she came to OKCPS.