In her own words
Linda Wang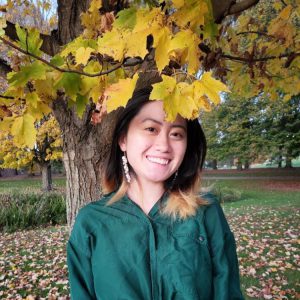 Growing up, I never considered higher education because I did not know that was an option available to me. Then I heard my high school classmates talking about their future college careers at Berkeley, I started to think of all the opportunities getting a college degree would provide. My goal became pursuing a higher education to further my learning and to begin my career path, so I can overcome the barriers that aim to limit first-generation college students.
I plan to double-major in International Relations and Economics to understand the multi-layered relationships that connect the world's cultures, languages, and people who make up our nations and economics. My objective is to understand how deep our intercultural roots may be to expose the multiculturalism that unites us, rather than divide us. Understanding these relationships is essential to my future career in the business industry, because I want to bring people from different backgrounds together to reshape the way traditional businesses work. Through this, I want to create more opportunities for women, first-generation students, and immigrants to break through the glass ceiling.
Higher education is how I will make this a reality.